Ayahuasca, Temazcal, San Pedro, Kambo & Nature In Ecuador!
Now that our spirits have been filled with the world's daily life which is suffocating our hearts, we should think of those who at one point in time lived free with clean minds, bodies and spirits. It's time to go back to the simplicity that our ancestors used to have living in communion with nature which we call Wise Mother, Mother Earth or Pacha Mama.
Huachuma or San Pedro are among the millennial plants that we use at Ayni. This is a cactus whose name is original from south America and it means to "cut the ego" This is the heart's and soul's medicine. This wonderful plant satisfies needs that we have in our life and we can learn about love and how to give love because we can't give what we don't know.
Temazcal symbolizes our mother's belly, dark, humid and full of sensations. This is the Pacha mama or mother's earth that helps us transmute, eliminate what we don't need. This is not only a vapor room, it is so much more because the ritual gives it the magic and wisdom.
Kambo helps integrate our mind with our heart an re-align our chakras. It also helps us raise our prayers to the "Great spirit" and, is a multidimensional healer.
According to the shamans, we get help from plant and animal spirits, they are our allies.
WELCOME TO THE
#AyahuascaExperience
IN ECUADOR!
We are a healing spiritual retreat center, dedicated to sharing and spreading knowledge about the benefits of the traditional ancestral Andean and spiritual medicines. Ayni is the ideal place to go back and feel a part of nature and its elements, but mainly to find yourself through the different experiences and the Andean knowledge.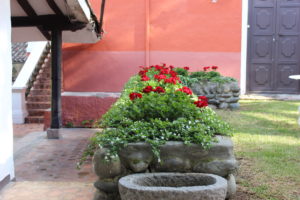 October 24 - 29, 2019
Come and enjoy a 6 Day Retreat at Ayni! This retreat includes a Sweat Lodge (without medicine), 1 Ayahuasca and 1 San Pedro ceremony. Click REGISTER NOW to book your spot.
Register now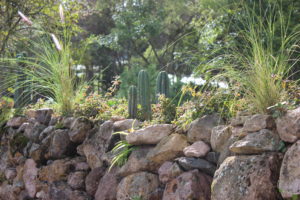 October 24 - 31, 2019
Come and enjoy an 8 Day Retreat at Ayni! This retreat includes 1 Ayahuasca, 1 San Pedro and 2 Sweat Lodge ceremonies (one with medicine and one without). The 8th day is your departure day OR you can decide to stay for an additional night because we have an extra, optional Kambo ceremony in the morning and an extra, optional Ayahuasca ceremony that night. You would just need to pay for the additional night ($35) and the cost of the ceremony or ceremonies.  Click REGISTER NOW to book your spot.
Register now
Learn To Be Sustainably Happy!
This is a newsletter to help you to experience a calm mind, reduced anxiety, increased energy levels and sustainable happiness everyday! One every six weeks